Square Line
You've seen the new trend coming, and so have we. The new look is edgy and square, with sharp corners and sharp lines. Q-railing's Square Line® – completely unique in the railing systems market – lets you utilize this square shape to create an entirely new look.
Square Line® is the ultimate answer to the demand for contemporary and stylish railing systems. It is an innovative quality concept in which a square tube is used.
The Square Line accommodates glass, cable or rod infill, and offers a number of alternative components. Transform the appearance of your designs with the straighter, cleaner, more modern-looking components of the Square Line®. Because of the complete modularity of the system you can even combine components of the Square Line with components from other Q-railing systems. For example, mix square baluster posts with a round cap rail. The possibilities are endless.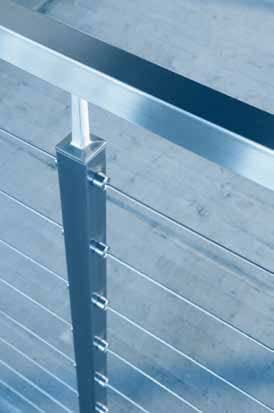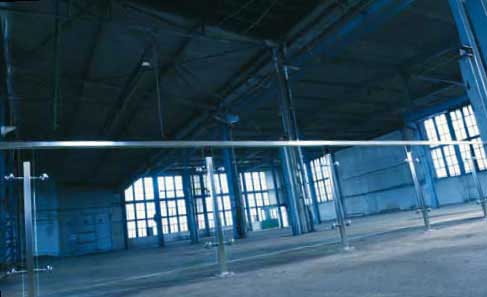 Square Line SPECS
Install the Square Line® on site, with no welding required. 'Drill and tap' is the way to mount this professional railing system. Plus, the fitting components are easily glued with our Q-glue while you continue the installation. Components and fittings are perfectly adjusted to connect easily.
Commercial or residential use
Indoor and outdoor
Top and fascia mount solutions
Material: stainless steel (304 or 316 quality)
Based on 40 x 40 mm tube (1.6" x 1.6")
Glass: tempered or laminated glass
Stainless steel top rail: 38.1 mm (1.5"), 42.4 mm (1.7"), 48.3 mm (1.9"), or 50.8 mm (2")
Estimated fabrication and installation time: 2 – 3 hours per meter (3.3 linear feet)