Easy Glass 3KN
Transparency in railing systems is the key to creating visibility and an invigorating sense of freedom. But how do you keep the sight lines open in places where a glass railing system must be able to cope with a heavier load, such as in shopping centers, sports stadiums, museums or auditoriums?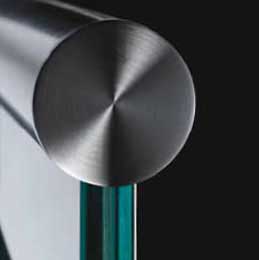 You use Easy Glass® 3kN, Q-railing's glass railing system designed specifically for crowded public spaces.
Able to absorb a side force of 3kN to the glass without any problems, the strikingly attractive Easy Glass® 3kN system meets worldwide safety and building regulations. Extremely robust and easy to assemble, the system comes with a choice of a perfect stainless steel finish on the base shoe or with stainless steel cladding. It's a minimalist railing system that provides maximum strength and safety.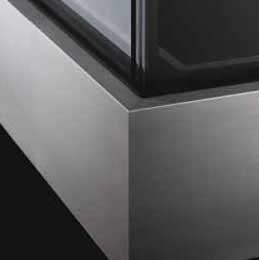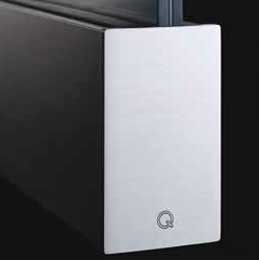 Easy Glass 3KN SPECS
The 3kN system easily installs on site, with no welding required – our safety wedge system guarantees the perfect connection between the glass and the base shoe. To top it off, the finished caprail is available in a wide range of materials and sizes.
Adjustable fittings or perfectly welded corners ensure a fantastic finish on glass railings. Plus, Easy Glass® 3kN can also be combined with an additional handrail from the Q-handrail series.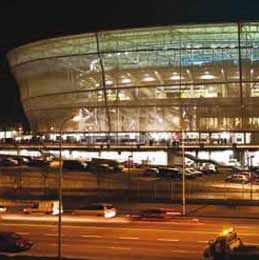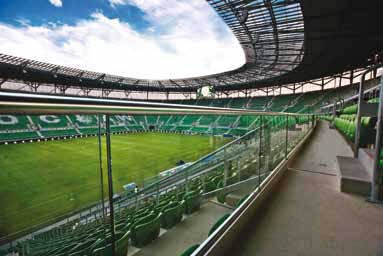 Commercial use
Indoor and outdoor
Fascia and top mount solution
Material: stainless steel (304 or 316 quality), aluminium, glass
Mono or laminated glass
Can be completed with caprail and/or additional handrail
Suitable for concrete floor or steel frame
Estimated fabrication and installation time: 1-2 hours per meter (3.3 linear feet)