Q-Line
When your plan calls for a railing system based on round shapes, our unique Q-line provides unlimited design possibilities. From the transparency and efficiency of glass railings to the endless lines of rod infills or the industrial look of cable systems, Q-line has what you need.
What makes Q-line truly unique is its timeless, minimalist design. Q-line features a clean, straightforward design with a rich satined stainless steel finish. Its contemporary beauty will last for many years – while its appearance will never go 'out of style'.
Q-line includes a surprisingly large array of superior quality pre-fabricated modular components. Q-line's flexible system adapts to even the most challenging design or construction issues. Indoor or outdoor use, top or fascia mount. Whatever you envision, Q-railing can make happen.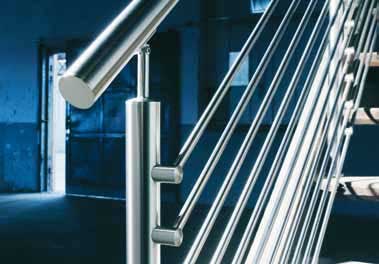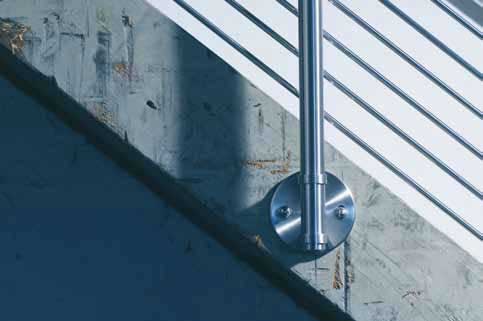 Q-Line SPECS
Q-line® reduces your construction costs! When you choose our pre-fabricated baluster posts, installation time can be reduced by 30 minutes per meter (3.3 linear feet). As with all Q-railing concepts, no welding is required – installation is achieved with just gluing, drilling and tapping. Q-line® includes perfect baluster corner solutions, flexible corners, and more time-saving options.
Commercial or residential use
Indoor and outdoor
Top and fascia mount solutions
Used for balustrades and stairs
Material: stainless steel (304 or 316 quality)
Glass: tempered or laminated glass
Stainless steel top rail: 38.1 mm (1.5"), 42.4 mm (1.7"), 48.3 mm (1.9"), or 50.8 mm (2")
Estimated fabrication and installation time: 2 – 3 hours per meter ( 3.3 linear feet )