Level Line
Important safety feature? Of course! Visually boring railing? Never! Level Line is another example of how Q-railing helps you transform what could be "just another railing" into an exciting design element.
When you choose Level Line, you get sleek, flat-shaped baluster posts…a satin stainless steel finish…handrail brackets with attractive sand-blasted look…and absolutely no visible screws to detract the eye. It's a completely modular, no-weld system that is especially attractive when used for stairs, atriums and balconies.
Created to meet the unique needs of the Indian market, Level Line is available for both residential and light commercial use. Level Line combines extreme safety and durability with an elegant design sensibility – perfect for when you wish to achieve a flawless railing system with a very sleek and clean look!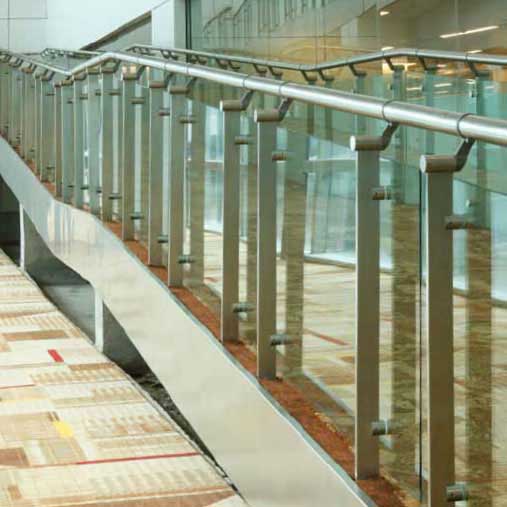 Level Line SPECS
Which would you prefer: glass or cross bar infill, top or fascia mount, 38,0 mm handrail? With Level Line's fully modular system the choice is always yours. Regardless of which options best suit your vision, you'll find that Level Line is a very cost-effective railing system that is easy to install (absolutely no welding required!) and even easier to maintain.



For light commercial and residential use
Indoor and outdoor
Top mount & fascia mount solution
Material: stainless steel 304 & 316, satin finish
Infill: glass (toughened mono or laminated glass) or bar infill ( D = 22 mm )
Can be completed with handrail
Suitable for concrete floor and mild steel frame